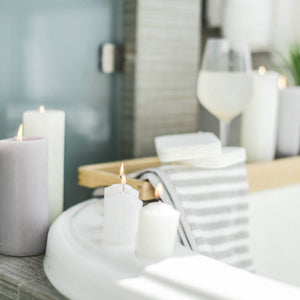 The nights are coming faster as the sun dips down behind the treeline. The air is becoming colder, wind blowing fallen leaves on the ground. You can smell the fall, perhaps it smells like pumpkin spice lattes to you. To me, it smells like hot chocolate and cinnamon.
After a long week working, you get home (or shut down your laptop) on Friday and want to crash. Whether you plan on working more on the weekend (hello everyone that works in the wedding industry) or you have two days of peace ahead of you, taking a moment for yourself is important.
Let me introduce you to my favorite fall self-care evening. Use this as an excuse to treat yourself, set aside some time next week for yourself. Check out these four things you need for a cozy fall self-care night at home!